IFSO Members
ARGENTINA

Sociedad Argentina de Cirugia de la Obesidad (SACO)
Email: [javascript protected email address]
Website: www.sacobariatrica.org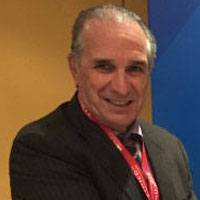 President:
Mario Norberto Antozzi
Email:
[javascript protected email address]
Vice President: Pedro Martinez Duartez
Email: [javascript protected email address]

Treasurer: Felipe Fiolo
Email: [javascript protected email address]

Secretary: Priscilla Antozzi
Email: [javascript protected email address]
AUSTRALIA – NEW ZEALAND

Australian & New Zealand Obesity Surgery Society (ANZMOSS)
Website: www.anzmoss2018.com.au
Email: [javascript protected email address]
President:
Dr Ahmad Aly
Email:
[javascript protected email address]
956 Gympie Road
CHERMSIDE QLD 4032 AUSTRALIA

Treasurer: Dr. Ken LOI
Suite 1, Level 5
St. George Private Hospital
1 South Street
KOGARAH, NSW,
2217, Australia
Email: [javascript protected email address]
Phone: +61 2 9587 8813
Immediate Past President: Dr Wendy Brown
Centre for Bariatric Surgery
22 The Avenue
WINDSOR, VIC,
3181, Australia
Email: [javascript protected email address]
Phone: +61 3 9520 9520
Secretariat
Email: [javascript protected email address]
AUSTRIA

Österreichische Gesellschaft für Adipositaschirurgie(OGA)
Website: www.obesityteam.com/at/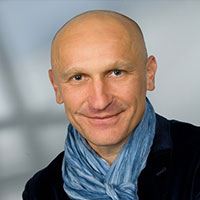 President: Gerhard Prager
Email: [javascript protected email address]
AKH Wien, Univ. Klinik f. Chirurgie
Währinger Gürtel 18-20, 1090 Wien

Secretar and President elect: Stefan Kriwanek
SMZ-Ost/Donauspital
Langobardenstr. 122, 1220 Wien
Email: [javascript protected email address]
Treasurer and Vicepresident: Reinhard Mittermair
Universitätsklinik Innsbruck
Anichstr. 35, 6020 Innsbruck
Email: [javascript protected email address]
AZERBAIJAN

Azerbaijan Bariatric and Metabolic Surgery Association (ABMSA)
2-11 Metbuat ave, AZ1073, Baku, Azerbaijan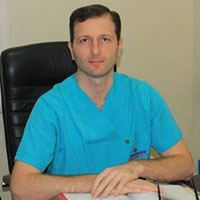 President: Dr Taryel Omerov
Email: [javascript protected email address]
Azerbaijan Medical University
23 Bakikhanov st
Baku AZ0022
Azerbaijan
Tel: 994557900109
Vice-President: Nuru Bayramov
Email: [javascript protected email address]
Secretary: Elcin Abidinov
Email: [javascript protected email address]
Treasurer: Nadir Zeynalov
Email: [javascript protected email address]
BELGIUM
Belgian section for obesity and metabolic surgery (BeSOMS)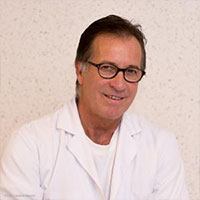 President:
Jean Saey
Email:
[javascript protected email address]
Secretariat: Arlette Siebertz
Lostraat, 67
B-1703 Schepdaal – Belgium
Ph/fax: +322 331 29 48
Mobile: +32475 38 28 26
Email: [javascript protected email address]
Treasurer: Luc Lemmens
Email: [javascript protected email address]
BOLIVIA

Sociedad Boliviana de Cirugia Comite Cirugia Bariatrica Y Metabolica(SBCCCBM)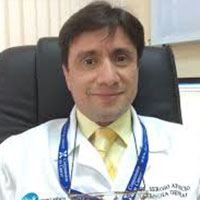 President:
Dr. Sergio Aparicio
Email:
[javascript protected email address]
Vice-President: Tito Grágeda
Email: [javascript protected email address]
Secretary: Mario Goitia
Email: [javascript protected email address]
BRAZIL

Sociedade Brasileira de Cirurgia Bariátrica e Metabólica (SBCBM)
Website: http://www.sbcbm.org.br
Phone: +55/11 3284 6951
Fax: +55/11 3284 8298
Email: [javascript protected email address]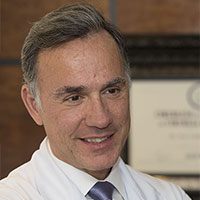 President:
Dr. João Caetano Dallegrave Marchesini
Email:
[javascript protected email address]
Secretary
Email: [javascript protected email address]
Email: [javascript protected email address]
CANADA

Canadian Association of Bariatric and Physicians and Surgeons (CABPS)
210-2800 14th Avenue,
Markham, ON,
Canada L3R 0E4
Phone 416-491-2886
Fax 416-491-1670
Email [javascript protected email address]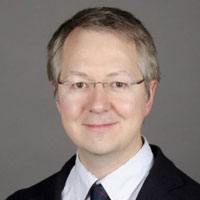 President:
Dr. Laurent Biertho
Email:
[javascript protected email address]
Secretary: Dr. Stephen Glazer
[javascript protected email address]
Treasurer: Simon Marceau
[javascript protected email address]
CHILE
Departamento de Cirugia Bariatrica Y
Metabolica Sociedad de Cirujanos de Chile (D.C.B.M.)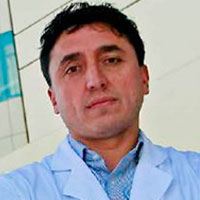 President:
Ricardo Funke
Email:
[javascript protected email address]
Past President: Camilo Boza W.
Email: [javascript protected email address]
Secretario: Claudio Canales Ferrada
Email: [javascript protected email address]
Secretary: Francisca Maturana
Email: [javascript protected email address]
CHINA

Chinese Society for Metabolic & Bariatric Surgery(CSMBS)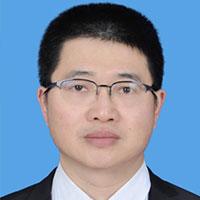 President: Wang Cunchuan
The First affiliated Hospital of Jinan University
No.613, Huangpu Street
Tianhe District,Guangzhou
Guangzhou 510632, Guangdong
Email: [javascript protected email address]
Vice-President: Shaihong Zhu
Secretary/Treasurer: Jingge Yang
COLOMBIA
Asociacion Colombiana de Obesidad y Cirugia Bariatrica(ACOCB)
Website:www.acocib.org
Email:[javascript protected email address]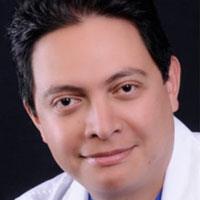 President: Dr. Cesar Guevara
Email: [javascript protected email address]
Tel:(57-1) 6581604 – 6147380
BOGOTA, DC
310-2080869 CELULAR
Website www.cirugiaparalaobesidad.com
COSTA RICA
Asociacion Costarricense de Obesidad, Metabolismo y Trastornos Alimentarios (ACROMTA)
Email:[javascript protected email address]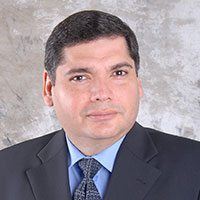 President
Dr. Ariel Rivera Aguerri
Email
[javascript protected email address]
Vice-President: Dr. Marlen Vega Vega
Email: [javascript protected email address]
CZECH REPUBLIC
Czech Society for the Study of Obesity (CSSO)
Website: www.obesitas.cz
Email: [javascript protected email address]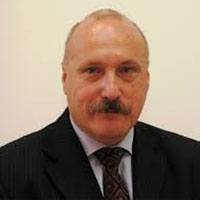 President: Prof. Martin Fried
1st Medical Faculty – Charles University
Prague Centre for Obesity Treatment
Iscare Mochovska 38
198 00 Czech Republic
Email: [javascript protected email address]
Phone 420/281-867-502
Secretary: Dr. Petr Sucharda
1st Medical Faculty, Charles University
Prague III.interni klinika U nemocnice 1
Prague 9
128 08 Czech Republic
Email: [javascript protected email address]
Phone 420/224-962-920
DOMINICAN REPUBLIC

Sociedad Dominicana de Cirugia Metabolica Y Bariatrica (SODOCIMEB)
Maximo Gomez Ave 29, Plaza Gazcue, Suite 308,
Third level, at the Colegio Dominicano de Cirujanos
Santo Domingo
Dominican Republic
Phone: +1-809-688-8451

President Dr. Luis A. Betances Pimentel
Email [javascript protected email address]
Vice-President: Dr. Jose Ramon Dominguez Cabral
Email [javascript protected email address]
Secretary: Dr. Pablo D. Garcia Vargas
Email [javascript protected email address]
ECUADOR
Sociedad Ecuatoriana de Cirugía Bariátrica y Metabólica (SECBAMET)
Website: www.secbamet.com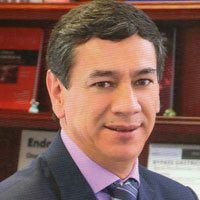 President
Dr. Max Torres
Email:
[javascript protected email address]
Vice President:
Dr. Fernando Flores
Email: [javascript protected email address]
Treasurer: Dr. Glenda Herrera
Email: [javascript protected email address]
Secretary:
Email: [javascript protected email address]
EGYPT
Egyptian Society for Bariatric Surgery (ESBS)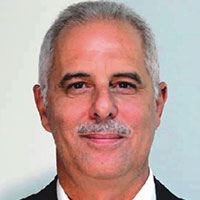 President
Dr. Alaa Abbas
Email:
[javascript protected email address]
President Elect: Dr. Alaa Sabry
Email: [javascript protected email address]
Secretary/Treasurer: Dr. Ahmed Ibrahim
Email: [javascript protected email address]
Founder and Honorary President Dr. Khaled Gawdat
73 El-Merghany Street
Heliopolis
Cairo, Egypt
Email: [javascript protected email address]
Phone: +20/122141370
Fax: +20/2-22904048
ESPCOP

European Society of Peri operative Care of the Obese Patient(ESPCOB)
Website:www.espcop.org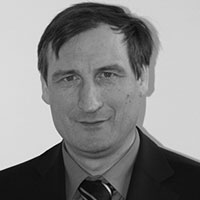 President Dr. Jan Mulier Diensthoofd Anesthesiologie
Campus Brugge
AZ Sint Jan Brugge-Oostende
Ruddershove 10
8000 Bruges, Belgium
Phone +32 50 45 24 90
Email [javascript protected email address]
EL SALVADOR

ASOCIACION DE CIRUGIA ENDOSCOPICA DE EL SALVADOR (ACEDES)
Address: AV. MASFERRER NORTE #616, COLONIA ESCALON, SAN SALVADOR
Email [javascript protected email address]
Phone +(503)2263-3300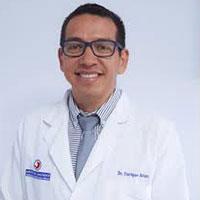 President: DR. ENRIQUE ARIAS
Email [javascript protected email address]
FINLAND
Finnish Association of Bariatric and Metabolic Surgery (LIME)
President
Dr. Jyrki Kössi
Email [javascript protected email address]
Secretary: Sanna Meriläinen
Email: [javascript protected email address]
FRANCE

SOciété Française et Francophone de Chirurgie de l'Obésité et des Maladies Métaboliques (SOFFCO.MM)
Websitewww.soffcomm.org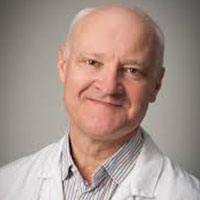 President Jerome Dargent
Email [javascript protected email address]
Honorary President: Dr. Jean Marc Mouiel
40 Bd Victor Hugo
6000 Nice, France
Email [javascript protected email address]
Phone 33/4-72-01-45-00
Fax 33/4-72-01-45-05
International relationships: Dr. Jerome Dargent
Polyclinique de Rillieux
941 Rue du Capitaine
Rillieux-la-Pape
69140 Julien, France
Email [javascript protected email address]
Phone 33/4-72-01-45-00
Fax33/4-72-01-45-05
Scientific Commission Dr. Nocca
Email [javascript protected email address]
Executive Secretary: Dr. Marie-Cécile Blanchet
34 Cours Albert Thomas
69008 Lyon, France
Email [javascript protected email address]
Phone 33/4-37-49-70-10
Treasurer: Christophe Barrat
Email [javascript protected email address]
GERMANY
Surgical Working Group of Obesity Therapy (CA-ADIP)
President: Prof. Dieter Birk
Riedstr. 12
74321 Bietigheim
Email [javascript protected email address]
Vice President: Dr. Thomas Manger
Straße des Friedens 122
Gera 07548
Germany
Email [javascript protected email address]
Secretary: Dr. Sylvia Weiner
Krankenhaus Sachsenhausen
Schulstr. 31
60594 Frankfurt
Email [javascript protected email address]
Phone 069-6605-1168
GREECE

Greek Society for Bariatric and Metabolic Surgery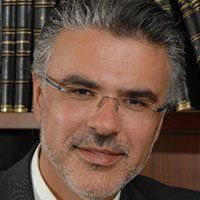 President:
Harry Pappis
E-mail: [javascript protected email address]
IFSO-Rep: DR. GEORGIOS SKROUBIS
Email: [javascript protected email address]
Secretary:
Email: [javascript protected email address]
Email: [javascript protected email address]
GUATEMALA
Asociacion de Cirguia Bariatrica y Metabolica de Guatemala(ACBMG)
Website:www.acbmg.org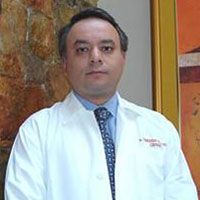 President
Fernando Montufar
Email:[javascript protected email address]
Vice-President: Estuardo Paiz
Secretario Carlos Cordon
Phone: 00502 5511 0292
Treasurer: Gabriel A. Debroy
IFSO Representative: Estuardo J. Behrens
E-mail: [javascript protected email address]
E-mail: [javascript protected email address]
IFSO Representative: Natan Zundel
HONG KONG

The Hong Kong Society for Metabolic and Bariatric Surgery

President
Dr. Simon KH Wong
4/F, Lui Che Woo Clinical Sciences Building
Prince of Wales Hospital
30-32, Ngan Shing Street, Shatin, N.T.
Hong Kong
Email:[javascript protected email address]
Phone: (852) 2632 2627
HONDURAS
Honduras bariatric surgery association (HBSA)

President: Ricardo Pena
Email:[javascript protected email address]
ICELAND
The Icelandic Society for Metabolic and Bariatric Surgery (ISMBS)

President: Mr Audun Sigurdsson
37 Buchanan Ave Walsall
WS4 2ER, UK
Email: [javascript protected email address]
Phone:0044 1922 746723 or
00447801106542
Vice-President: Hjortur Gislason
Email:[javascript protected email address]
Secretary: Bjorn G Leifsson
Email:[javascript protected email address]
INDIA

Obesity Surgery Society of India (OSSI)
Website www.theossi.com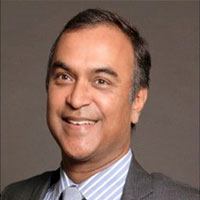 President: Dr. Arund Prasad
Email: [javascript protected email address]
Secretary: Dr. Praveen Raj
Email: [javascript protected email address]
Treasurer: Dr. Manish Kaitan
Email: [javascript protected email address]
IRAN

Iranian Society of Metabolic & Bariatric surgery (ISMBS)

President:
Dr. Mohammad Taleb pour
Email:[javascript protected email address]
Treasurer: Abdolreza Pazouki
Email: [javascript protected email address]
Secretary: Mohammad Kermansaravi
Email: [javascript protected email address]
ISRAEL

Israeli Society for Metabolic and Bariatric Surgery (ISMBS)
Website www.ismbs.co.il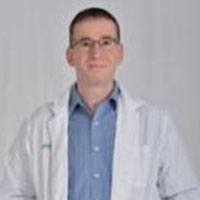 President: Dr. Nasser Sakran
Emek Medical Center
Afula, Israel
Email: [javascript protected email address]
Mobile: +972542336592
Dr. Asnat Raziel
Assuta Hospital
Tel Aviv, Israel
Email: [javascript protected email address]
Mobile: +972524261103
ITALY

Società Italiana di Chirurgia dell'Obesità e delle malattie metaboliche (SICOB)
Website www.sicob.org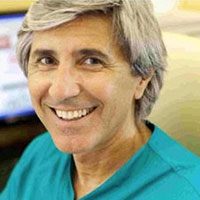 President: Luigi Piazza
Email: [javascript protected email address]
Tel: +0957594255
Secretary: Mrs Eliana Rispoli
Email: [javascript protected email address]
[javascript protected email address]
Treasurer: Dr. Pilone Vincenzo
Email: [javascript protected email address]
JAPAN
Japanese Society for the Study of Obesity (JSSO)
c/o COMPASS CO.,Ltd.
NCK Bldg, 5F,3-3-11 Hongo Bunkyo-ku, Tokyo, Japan 113-0033
TEL:81-3-5840-6131 /FAX:81-3-5840-6130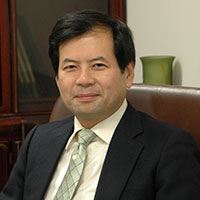 President: Dr. Hisahiro Matsubara
Department of frontier surgery
Graduate school of medicine
Chiba University
Email:[javascript protected email address]
IFSO Representative: Kazunori Kasama MD, FACS,
Director, Weight loss and Metabolic Surgery Center,
Yotsuya Medical Cube
7-7 Nibancho, Chiyoda-ku, Tokyo 102-0084, Japan
Email:[javascript protected email address]
Phone: +81-3261-0401
Fax: +81-3261-0402
Secretariat: Ms. Kazuko Arai
Email:[javascript protected email address]
JORDAN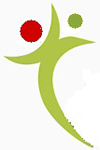 Jordanian Society for Obesity Treatment (JSOT)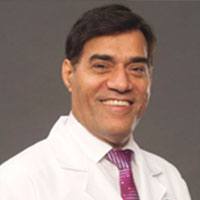 President
Dr. Sami Salem Ahmad
Phone: 00962795583119
Email:[javascript protected email address]
Vice-Chairman Dr. Ahmad Al-Basheer
Email:[javascript protected email address]
The Secretary Dr. Mohammed Khrais
Email:[javascript protected email address]
Treasurer Dr. Mohammad Alzeitawi
Email:[javascript protected email address]
Scientific Committee Dr. Tagleb Mazahreh
Email:[javascript protected email address]
KAZAKHSTAN

Society of Bariatric and Metabolic Surgeons of Kazakhstan (SBMSK)
Syganak str., 5/1; kv.48. 010016 (ZIP code) Astana – Kazakhstan
Phone: 007 528 7734
Fax: 007 528 7734

President:
Prof. Dr. Oral B. Ospanov
Email: [javascript protected email address]
Secretary: Dr. Murat Samatov
Email: [javascript protected email address]
Treasurer: Dr. Dana Kusanova
Email: [javascript protected email address]
KOREA
Korean Society for Metabolic and Bariatric Surgery
10F No. 215, Asan Medical Center
88, OLYMPIC-RO 43-GIL, SONGPA-GU, SEOUL 05505, KOREA
Phone: +82-2-849-9701
Fax: +82-2-849-9702
Homepage: www.ksmbs.or.kr
E-mail: [javascript protected email address]
President Yoonseok Heo, MD, PhD
Professor, Department of Surgery,
School of Medicine, Inha University
Email:[javascript protected email address]
Vice-President:
Joo-Ho Lee, MD, PhD
Professor, Department of Surgery
Ewha Woman's University School of Medicine
Auditor Soo Min Ahn, MD, PhD
Associate Professor, Department of Surgery,
Hallym University College of Medicine
Email:[javascript protected email address]
Secretary: Moon-Won YOO , MD
Clinical Associate Professor, Department of Surgery
Asan Medical Center
Email:[javascript protected email address]
KUWAIT
Kuwait Laparoscopic and Obesity Surgical Society (KLOSS)
Email:[javascript protected email address]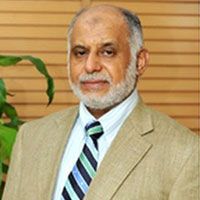 President: Dr. Mohammed Al-Jarallah
Kuwait Minister of Health
P.O Box 454
13005Safat
Kuwait
Email:[javascript protected email address]
Email:[javascript protected email address]
Phone: 00965-2419678
Correspondence: Dr. Ahmed Zayed
Military Hospital Kuwait
Consultant Surgeon
P.O Box 454
13005Safat
Kuwait
Email:[javascript protected email address]
Secretary: Nahida
Email:[javascript protected email address]
LEBANON
ISO Lebanese Chapter
Sodeco Square, Bloc C, 2nd floor
Rue de Damas
Beirut, Lebanon
Phone:/Fax:: +961 1 612967
Admin.Assistant: Miss Minerva Ibrahim Email: [javascript protected email address]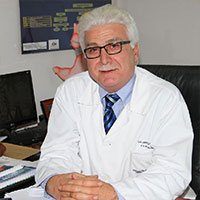 President
Georges Al Hajj, MD
Email: [javascript protected email address]
Email: [javascript protected email address]
President Elect:Bassem Safadi, MD
Secretary: Minerva
Email:[javascript protected email address]
LITHUANIA
Lithuanian Bariatric Surgery Society
Riovoniu str. 25 D, LT-03154, Vilnius, Lithuania.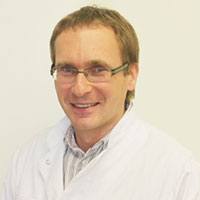 President: Dr. Almantas Maleckas
Email:[javascript protected email address]
MALAYSIA
Malaysian Metabolic And Bariatric Surgery Society,
Jabatan Surgeri Hospital Putrajaya,
62250 Wilayah Persekutuan,
Putrajaya, Malaysia
Phone: +6019-9536545

President: DR. Nor Hisham Bin Muda
Email: [javascript protected email address]
Vice-President: Dr Tikfu Gee
Email: [javascript protected email address]
Secretary Dr Nik Ritza Kosai Nik Mahmood
Email: [javascript protected email address]
Treasurer Dr Pok Eng Hong
Email: [javascript protected email address]
Deputy Secretary Dr Reynu Rajan
Email: [javascript protected email address]
MEXICO
Colegio Mexicano Cirugia de la Obesidad, A.C.
Av. Niños Heroes# 2786, Jardines del Bosque, Guadalajara Jalisco CP. 44520, Mexico
Phone: 52 (33) 2306 1078
52 (33) 2306 1079
Website: www.cmcoem.org.mx
Email: administracion@cmcoem.org.mx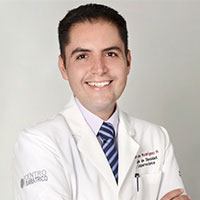 President Dr. Nelson Rodriguez Huerta
Email: [javascript protected email address]
Past President: Dr. Juan Fco. Arellano Ramos
Vicepresident: Dr. Miguel F. Herrera
Treasurer: Dr. Eduardo Jaramillo de la Torre
Dr. Martin Rojano Rodríguez
First Secretary: Dr. Miguel Angel Dorantes Lagos
Dr. José Francisco Campos
Second Secretary: Dr. Carlos Zerrweck López
Dr. Luis Eduardo Meza Sevilla
NETHERLANDS

Dutch Society for Metabolic and Bariatric Surgery (DSMBS)
Website: www.dsmbs.nl
Phone: +31 73 700 3500
Fax: +31 73 700 3505
Email: dsmbs@congresscompany.com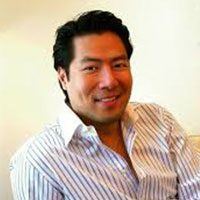 President
R.S.L. (Ronald) Liem
Email: [javascript protected email address]
Past President B.A. (Bart) van Wagensveld
Senior Past President R.A. (René) Klaassen
Secretary A.W.J.M. (Arnold) van de Laar
Email: [javascript protected email address]
Vice-president and Treasurer L.U. (Ulas) Biter
Email: [javascript protected email address]
NORWAY
Norwegian Society for the Surgery of Obesity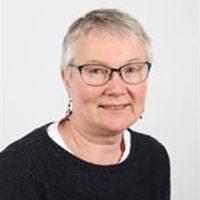 President
Jorunn Sandvik
Email: [javascript protected email address]
Email: [javascript protected email address]
Vice-President Villy Våge
Email: [javascript protected email address]
Secretary Torunn Kristin Nestvold
Email: [javascript protected email address]
PANAMA
Asociación Panamena de Cirugia Bariatrica (APCB)

President Mr. César A. De León Poblete
Apartado 6 – 10122
El Dorado, Panama
Email: [javascript protected email address]
Phone: 8-138-307 / 227-4236
Fax: 225-5817
Secretary Dr. Eliecer Tello
Email: [javascript protected email address]
Treasurer Dr. Yaira Lopez
Email: [javascript protected email address]
Vocal Dr. Alonso Alvarado
Email: [javascript protected email address]
Vocal Dr. Javier Diaz
Email: [javascript protected email address]
PARAGUAY

Sociedad Paraguaya de Cirugia Bariatrica y Metabolica(SPCBM)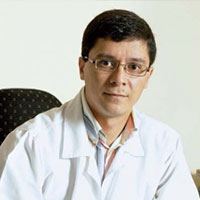 President Dr. Rolando Herrera
Email: [javascript protected email address]
PERU

Asociacion Peruana de Cirugìa Bariatrica y Obesidad Severa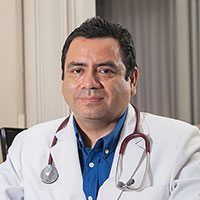 President
Ramiro Carbajal Nicho
Email: [javascript protected email address]
PHILIPPINES
Philippine Society for Metabolic & Bariatric Surgery (PSMBS)
Minimally Invasive & Robotic Surgery Center
St. Luke's Medical Center – Quezon City
279 E. Rodriguez Sr. Ave.
Quezon City, Philippines 1102
Tel: +63 2 723 0101 extn 4192
Mobile: +63 922 835 3383

President Edward C. Oliveros, MD, FPCS, FACS
Head, Weight Management & Bariatric-Metabolic Surgery Center
Head, Division of Bariatric & Metabolic Surgery, Institute of Surgery
St. Luke's Medical Center, Quezon City
279 E. Rodriguez Sr. Ave., Quezon City
Manila, Philippines 1102
Website: www.dredwardoliveros.com
Email: [javascript protected email address]
Mobile: +63 917 538 8338
POLAND
Polish Association for Prevention and Treatment of Obesity(PAPTO)

President Mariusz Wylezol, MD
Department of Surgery
Military Institute of Aviation Medicine
ul. Krasinskiego 54, 01-755 Warszawa
Poland
Email: [javascript protected email address]
Phone: +48 22 685 22 08
Fax: +48 22 633 63 40
Mobile +48 667 91 41 86
PORTUGAL
Sociedade Portuguesa de Cirugia de Obesidade (SPCO)
Email: [javascript protected email address]

President Dr Jorge Santos
Email: [javascript protected email address]
Phone: +351 917 222 084
ROMANIA
Romanian Association of Bariatric Surgery(RABS)

President Prof. Nicolae Iordache
Cl de Chir Gen, ,, Bucurest, Romania
Sp Cl de Urg "Sf. Ioan"
Sos Vitan-Bârzesti 13
Bucurest, Romania
Email: [javascript protected email address]
RUSSIA

Society of Bariatric Surgeons of Russia(SBSR)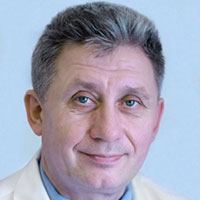 President: Dr. Yury I. Yashkov
Centre of Endoscopic and Lithotripsy
Shosse Entuziastov 62
111123 Moscow
Russia
Email: [javascript protected email address]
Phone: 007 (916) 1723-819
Fax: 007 (495) 3052-209
Vice-President: Dr. Yury I. Sedletsky
St. Petersburg State
Medical University im.
Akad. Pavlova,
Faculty Surgical Clinic
Ul. L. Tolstgo 6/8
197089 St. Petersburg Russia
Email: [javascript protected email address]
Phone: 007 812 232 3109
Vice-President: Dr. Igor E. Khatov
143400 Zheleznodorozhnaya ul.
38A – 51 Krasnogorsk
Moscow Region
Russia
Email: [javascript protected email address] /
[javascript protected email address]
Phone: 007-495-575-62-73
Vice-President: Dr. Tsvetkov
Dr. Evdo sheubo
SAUDI ARABIA

Saudi Arabia Society of Metabolic and Bariatric Surgery (SASMBS)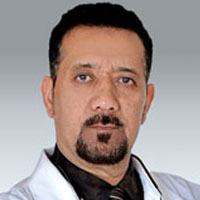 President: Dr Khalid Mirza Gari
Imam Abdulrahman Bin Faisal Hospital
National Guard Health Affairs
P.O. Box 4616
Dammam 31412
Saudi Arabia
Email [javascript protected email address]
SERBIA
Serbian Society for the Surgery of Obesity(SSSO)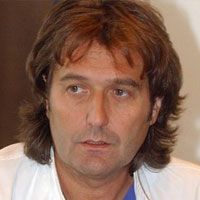 President:
Dr. Djordje Bajec
Email [javascript protected email address]
Vice President: Dr. Dejan Radenkovic
Email [javascript protected email address]
SINGAPORE
Obesity and Metabolic Surgery Society of Singapore(OMSSS)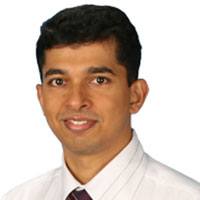 President: Dr. Jaideepraj Rao
Email: [javascript protected email address]
Secretary: Dr. Tan Chun Hai
Email: [javascript protected email address]
Treasurer: Dr. Kaushal Sanghiv
Email: [javascript protected email address]
SLOVENIA
Slovenian Association of Bariatric Surgeons(SABS)

President:Alojz Pleskovic, PhD, MD
president of slovenian association
Email: [javascript protected email address]
Co-president of slovenian association: Tadeja Pintar, PhD, MD
Email: [javascript protected email address]
Secretary: Gregor Kunst, MD
Email: [javascript protected email address]
SOUTH AFRICA
South African Association for Obesity and Metabolism (SASSO)
Website: www.sasomonline.co.za

President: Prof. Tess van der Merwe
Email [javascript protected email address]
Phone 0027 12 644 0981
Fax 0027 12 644 2355
Secretary to the President Ms. Jenny Pieters
Email [javascript protected email address]
Phone 27 12 677 8478
Fax 27 12 644 2355
SPAIN

Sociedad Española de Cirugia de la Obesibad (SECO)
SERVICIO DE CIRUGÍA GENERAL IIPº General Martinez Campos 44 – 1ºA&C
28010 Madrid, Spain
Website www.seco.org
Email [javascript protected email address]
[javascript protected email address]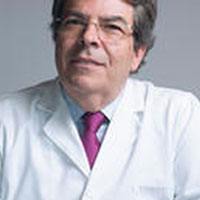 President:
Dr. José Antonio Ramirez Felipe
Email [javascript protected email address]
Secretary: Ramon Vilallonga Puy
Email [javascript protected email address]
SWEDEN
Swedish Association for Bariatric Surgery(SABS)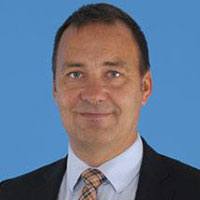 President: Torsten Olbers
Poppelg 9
V Frölunda SE-42674
Sweden
Phone +46(0)46-171896
Email [javascript protected email address]
Treasurer: Mikael Ekelund
Bardisangränden 30
Lund SE-226 48
Sweden
Email [javascript protected email address]
SWITZERLAND

SMOB: Swiss Society for the study of morbid obesity and metabolic disorders.
Website www.smob.ch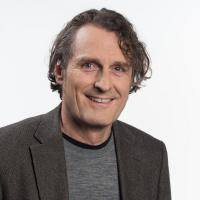 President: Prof. Dr. med. Ralph Peterli
Stv. Chefarzt Viszeralchirurgie
Claraspital
Kleinriehenstrasse 30
CH-4058 Basel
Email: [javascript protected email address]
Phone: +41 (0)61 685 84 84
Past-President Dr. med. Renward Hauser
Neptunstrasse 35
CH-8032 Zürich
Email: [javascript protected email address]
Phone: +41-44-422-10-80
Vice-President and President-Elect Prof. Dr. Marco Bueter
Oberarzt meV, Leiter Bariatrisches Programm
Klinik für Viszeral- und Transplantationschirurgie
Universitätsspital Zürich
Rämistrasse 100
CH-8091 Zürich
Email: [javascript protected email address]
Phone: +41-44-255-88-95
Secretary Dr. Felix Bauknecht
Todistrasse 7
8700 Kusnacht
Switzerland
Email: [javascript protected email address]
Phone: +41-79-620-38-42
TAIWAN

Taiwanese society: TSBMS Taiwan society for Bariatric and Metabolic Surgery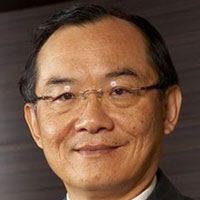 President Wei-Jei Lee, M.D., Ph.D
The Minimal Invasive Endoscopic Surgical Center
Min-Sheng General Hospital
No.168, Ching-Kuo Rd, 33044 Taoyuan, Taiwan, R.O.C.
Email [javascript protected email address]
Vice President Weu Wang, M.D.
Comprehensive weight management center
Taipei University Hospital
14 floor, 252 Wu Hsing Street, Taipei, Taiwan, R.O.C.
[javascript protected email address]
General Secretary Chih-Kun Huang, M.D.
Bariatric & Metabolic International Surgery Center
5th floor, 1,Yi-Da Road, Jiau-Shu Tsuen, Kaohsiung County,
Taiwan, R.O.C
Email [javascript protected email address]
Secretary Lan-Ju Huang
18F.-9, No.50, Sec. 1, Zhongxiao W. Rd., Zhongzheng Dist.,
Taipei City 100, Taiwan (R.O.C.)
Email [javascript protected email address]
TURKEY

Turkish Obesity Surgery Society (TOSS)
Website www.turkishobesitysurgery.com/tr/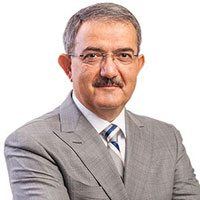 President
Prof. Dr. Mustafa Şahin – Selcuk University Rectorate
Email: [javascript protected email address]
Honorory President Prof. Mustafa Taskin
Email [javascript protected email address]
Secretary- Treasurer Assist.Prof.Dr. Eren Taskin
Email [javascript protected email address]
UKRAINE

Ukrainian Association of Bariatric Surgery (UABS)
Website www.obesitysurgery.org.ua/

President Prof. Andriy S. Lavryk, MD, PhD
National Institute of Surgery and Transplantology
30 Geroyev Sevastopolya
03680 Kyiv
Ukraine
Email [javascript protected email address]
Phone +380 44 4082766
Vice President Olexandr S.Tyvonchuk, MD, PhD
National Institute of Surgery and Transplantology
30 Geroyev Sevastopolya
03680 Kyiv
Ukraine
Email [javascript protected email address]
Phone +380 44 4087449
Secretary Dr. Andriy Zgonnyk
National Institute of Surgery and Transplantology
30 Geroyev Sevastopolya
03680 Kyiv, Ukraine
Email [javascript protected email address]
Phone +380 44 4542008
UNITED ARAB EMIRATES
Emirates Society of Metabolic and Bariatric Surgery (ESMBS)
President: Dr Yammahi Ali Khammas
Email [javascript protected email address]
Vice President: Dr. Abdul Wahid M Alwahidi
General Secretary /Treasurer: Basim Al Khafaji
Email [javascript protected email address]
Member / Chairman Scientific Committee Dr. Abdelrahman Ali Abdelrahman Nimeri
UNITED KINGDOM

British Obesity & Metabolic Surgery Society (BOMSS)
Website www.ukobesitysurgery.co.uk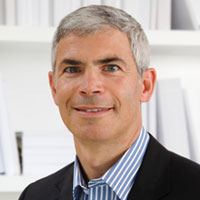 President:
Shaw Somers
Email: [javascript protected email address]
Treasurer: Mr. James Byrne
Email: [javascript protected email address]
Secretary: Mr. Vinod Menon
Email: [javascript protected email address]
Administration: Mrs Nichola Bartlett
Email: [javascript protected email address]
Mrs Sarvjit Wünsch
Email: [javascript protected email address]
USA

American Society for Metabolic and Bariatric Surgery (ASMBS)
Website: www.asmbs.org
Phone: +1-352-331-4900
Fax +1-352-331-4975
Email [javascript protected email address]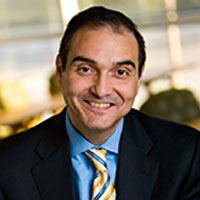 President:
Samer G. Mattar, MD, FASMBS
Email: [javascript protected email address]
Past President
Stacy Brethauer, MD FASMBS
Email: [javascript protected email address]
Senior Past President
Raul Rosenthal, MD, FASMBS
Email: [javascript protected email address]
Secretary
Email: [javascript protected email address]
VENEZUELA
Venezuelan Society Of Obesity Surgery
Website: www.sovcibam.org/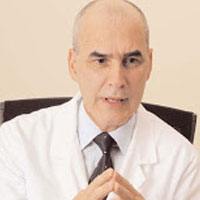 President:
Dr. Navarrete Aulestia
Email
[javascript protected email address]
Vice President: Dr. Carlos Arañanguren
Email: [javascript protected email address]
Secretary: Dr. Luis Level
Email: [javascript protected email address]
Treasurer: Dr. Jose A. Espinoza
Email [javascript protected email address]